Home: 326 Cambridge Dr. Four Seasons, MO. 65049
There has been a lot of talk about the current state of housing affordability for both first-time buyers and those who are looking to upgrade (or down-grade) and much of the talk is negative. The truth is, home affordability is better today than almost any time in the history of home buying!
There is some truth to the negative talk in the fact that affordability today is not as good as it has been over the past several years. However, most are not considering the housing crash and how the prices dropped due to distressed properties, i.e. foreclosures and short sales, kept home values depressed for years. When comparing the affordability of homes prior to the crash, we come to a different conclusion on housing affordability!
Below is a graph of the National Association of Realtors' Housing Affordability Index. The higher the graph, the more affordable homes are.
Viewing the chart above, we can see that housing affordability is better today than in the decade prior to the housing boom and crash.
CoreLogic published a report showing the National Homebuyers' "Typical Mortgage Payment." Below is the graph depicting their findings: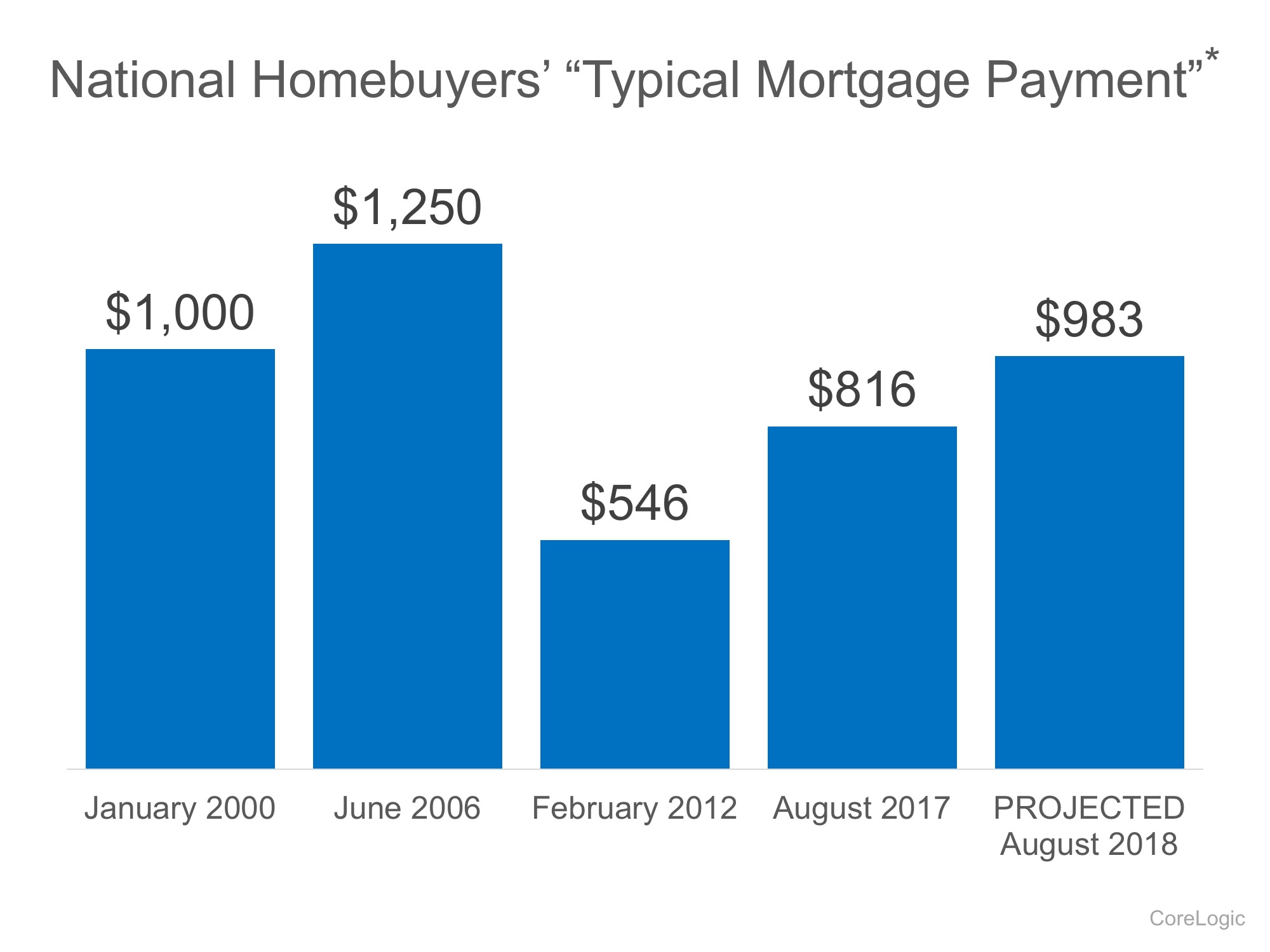 The graph reveals that due to the distressed property prices a "typical" housing payment was less expensive than in 2012. Currently, housing prices today are less than the average in 2000, and prices are projected to be lower in 2018 than they were in 2000.
Bottom Line
Mark Fleming, Chief Economist at First American, explained it best:
"While borrowing power for the potential home buyer has fallen relative to the low point of 2012, it remains high today and will remain high next year, relative to the long run average. If you don't want to rent anymore and are considering becoming a homeowner, even if mortgage rates rise next year, your borrowing power will remain strong by historic standards."
So when you are out looking to buy a home, keep in mind that home prices are actually lower than home prices prior to the crash!
REAL ESTATE AT THE LAKE WITH VALERIE LITTRELL
BROKER/OWNER– 573-216-4991 – ABR, GR