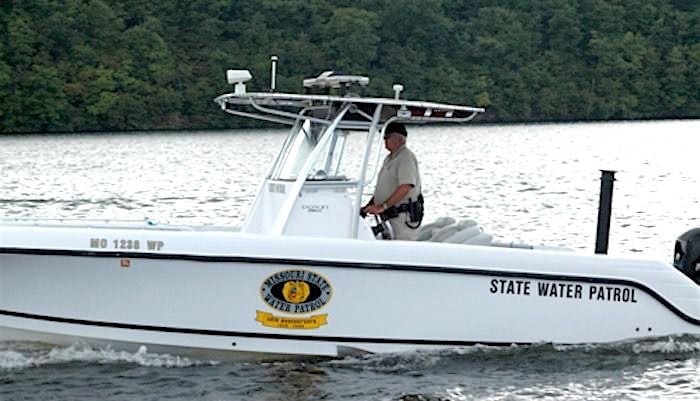 LakeExpo.com Staff
JEFFERSON CITY, Mo. – A state legislator with a lifetime of experience at Lake of the Ozarks says its time to break the Water Patrol from the control of the Missouri State Highway Patrol.
State Representative Diane Franklin, R-Camdenton, filed legislation Monday to reverse the 2011 Water Patrol merger with the Missouri State Highway Patrol.
House Bill 1960 would remove the Water Patrol Division from the Missouri State Highway Patrol and establish the Missouri State Water Patrol under the state Department of Public Safety.
In a press release issued Monday, Rep Franklin's office said:
"We need to return to the days of a focused Water Patrol mission that is fully devoted and passionate for the water and law enforcement," Franklin said. "This means better training, enhanced resources on the water to increase safety and improved relations with marine interests. With public safety as the very top priority, the only way we can really accomplish this is to separate the Water Patrol from the Highway Patrol. We can return to the days of a top-notch, nationally recognized Missouri State Water Patrol."
The legislation would detach from the Highway Patrol the administrative functions, facilities and equipment used within the Water Patrol Division. The administrative structure would be as it was prior to the merger. Radio communications and technology systems would be placed under the general purview of the Department of Public Safety for both Highway and Water patrol use, as testimony given at hearings investigating the 2011 merger has indicated the systems used post-merger enhanced Water Patrol operations. Also, troopers wishing to transfer between the Highway Patrol and Water Patrol would have a one-time option to select a retirement plan matching their personal desires, a process which would occur identically as with 2011 with the merger.
The Missouri General Assembly acted in 2010 to merge the patrols with the intent of continuing the Water Patrol's strengths and skills built over its half-century history. Governor Jay Nixon lauded the move and signed the bill, stating at the June 2010 signing there would be increased efficiency with no reduction in the number of officers. Instead, there are now fewer uniformed officers exclusively focused on patrolling waterways and decreased water patrol-specific facilities, such as boats.
"There seems to have been a post-merger shift in priority to the Highway Patrol's advantage at the expense of safety and resources on Missouri's waterways," Franklin said. "There are 26 major rivers, 14 major lakes and 300,000 registered vessels operating on 275,000 acres of water in the state. There are 7 million visitors at these locations each year. It is reckless to diminish and de-prioritize patrol and law enforcement on these high-traffic venues."
Franklin said the separation is about restoring the public's trust and bolstering public safety on waterways.
"The officers within the Water Patrol Division and the Highway Patrol have done a great job carrying out their duties to the very best of their abilities," Franklin said. "I commend each and every one of them for their hard work to keep Missouri roads and waters safe. We must focus on providing officers with the best resources needed to continue providing great service in law enforcement and keeping Missourians safe."